Kan LED-skærme blive den dominerende skærmterminal inden for dette område med stigningen på markedet for digitale skiltninger?
I den første halvdel af året har forskellige industrier forskellige påvirkninger på grund af virkningen af ​​den nye kronelungebetændelse. Idet vi tager LED-displayindustrien som et eksempel, er efterspørgslen efter traditionelle scenelejeskærme og udendørs storskærmsapplikationer langsom, men markedet for kommando- og forsendelsescenter kræves til regeringsarbejde såvel som området for offentlig transport Stigningen afdigital skiltning market in China has little impact on the market in its field, and it has become a growing market with few LED displays. So is it possible for LED displays that are intelligent and whose prices are declining year by year to become the overlord of digital skiltning display terminals?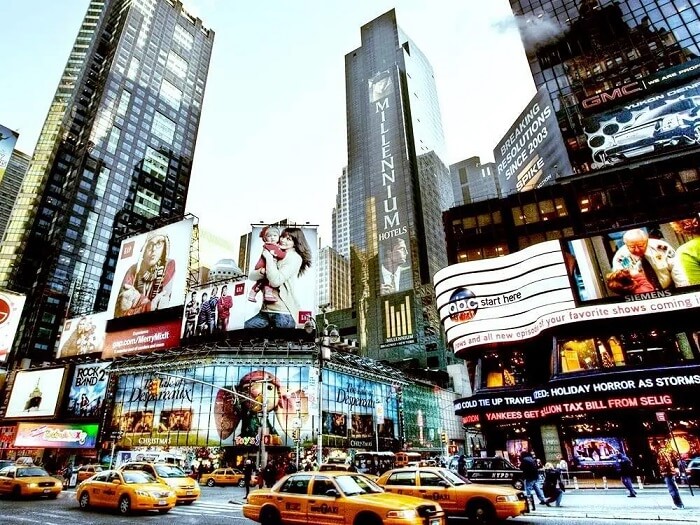 The digital skiltning market of public transportation platforms and retail stores grows against the trend
Ifølge undersøgelser foretaget af relevante institutioner har de flestedigital skiltning product manufacturers are turning their attention to the outdoor market in the first half of the year, which is mainly reflected in bus stations and other land transportation platforms, as well as the fast-growing self-service ordering displays in fast food retail application scenarios. The lineup of public displays and signage displays for "outdoor" or "semi-outdoor" applications with more than 1000nits is growing steadily. As a high-brightness display terminal, LED display screens have been gradually decreasing in price in recent years, and the dot pitch has been shrinking, and the display size has been shrinking. It has a strong impact on the digital skiltning display market and has become a dark horse in this field.
Påvirket af epidemien i første halvdel af året, forsendelser af udendørsdigital skiltning machines dropped sharply. In order to improve corporate profitability, many manufacturers expanded their product range and shifted their attention from the more affected indoor displays to those with rising demand. Outdoor display markets such as public transportation platforms. Secondly, during the epidemic, many stores added digital skiltning that can display posters, videos and strong interaction in order to attract traffic. The creation of digital stores has also promoted the growth of digital skiltning demand to a certain extent. Furthermore, due to the need for prevention, control and isolation, manufacturers have taken longer to develop products. Therefore, during the epidemic, the display terminal technology is catalyzed to mature, and digital skiltning terminals display three major display devices: LCD, DLP and LED. Technological competition during the epidemic has promoted the maturity of technology and the decline of market prices, thereby stimulating the overall market. Industry insiders predict that starting from 2021, the growth rate of outdoor digital skiltning display products will gradually exceed that of indoors. With the emergence of new high-brightness products, outdoor display products will have more opportunities to appear in new outdoor application scenarios such as outdoor sports and hotel terraces.
LCD, DLP, LED konkurrerer inden for det samme felt
Who can win in the field of digital skiltning terminal display?
Digital skiltning er generelt en lille skærmterminalenhed, der kræver tæt visning. Fordelene ved LCD og DLP er lille størrelse og delikat display. Derfor var LCD og DLP før introduktionen af ​​små tonehøjde LED-skærme de almindelige displayterminalprodukter til digital skiltning. Med forbedringen af ​​produktopløsningen begyndte LED-displayprodukter med lille tonehøjde at komme ind på det indendørs marked og begyndte at konkurrere på samme scene med LCD splejsningsvægge, industrielle fremskrivninger og andre produkter. I 2019 har LCD- og LED-direkte lysemitterende skærmteknologier sluttet hænderne på det "semi-udendørs" marked, især i detail- og offentlige steder. I de senere år er LED-displayteknologi med lille tone modnet, og omkostningerne er faldet. , Prisen på dette produkt er også for nylig begyndt at vise en nedadgående tendens.
Men selvom LCD og DLP optager en del afdigital skiltning market, their low-brightness characteristics limit their application in outdoor scenes. Therefore, in order to seize the opportunity of outdoor digital skiltning, digital signage manufacturers have come in to introduce higher brightness 4000nit and IP protection level higher than 56 products, but its price is close to or even higher than the price of P2-P5 LED display, and its protection level is far less than the protection performance of outdoor LED display, so in the P2-P5 point spacing In the field of outdoor digital skiltning, LED displays have advantages in price, brightness and protective performance. However, in the field of fine-pitch products with higher pixel specifications, the price advantage is still inferior to LCD products. Therefore, major companies in the LED industry are trying to reduce the price difference and seize more digital skiltning market share.
With the maturity of LED display technology and the decline in the price of small pitches, the terminal display market will become fierce, and will spread to the small pitch field, digital skiltning and other major fields, and the competition of major machine manufacturers will also increase. It's getting more intense. With the current advantages of LCD, DLP, and LED, the three major industries have equal opportunities and equal markets. In the future, who can lead in terms of price advantage and technological advantage will be able to break through in the field of digital skiltning and even commercial display.